The Best of Country living
Covering 2,560 square kilometres across the idyllic south western outskirts of Sydney, Wollondilly is nestled in the foothills of the Southern Highlands and the Blue Mountains World Heritage Area, boasting stunning rural surrounds. With natural beauty at every turn, the Dilly stretches from Warragamba in the north, Appin and Menangle to the east, Bargo to the south and Yerranderie and the Burragorang Valley to the west.

The Dilly is a major in demand growth area in NSW combining the best of country living with the benefits of being in close proximity to metropolitan Sydney. For those considering a tree change, the Dilly is a perfect location for an enviable lifestyle. Return to a simpler time where you know your local barista and butcher by name, you're friends with your neighbours and the great outdoors is at your doorstep,

The region is home to friendly neighbours, wide open spaces, unique tourist attractions, a vibrant business community, wonderful schools and a plethora of local community and sporting groups. Wollondilly is bursting at the seams with opportunity.
For new residents to the area find out more about your new backyard, services council offers and more.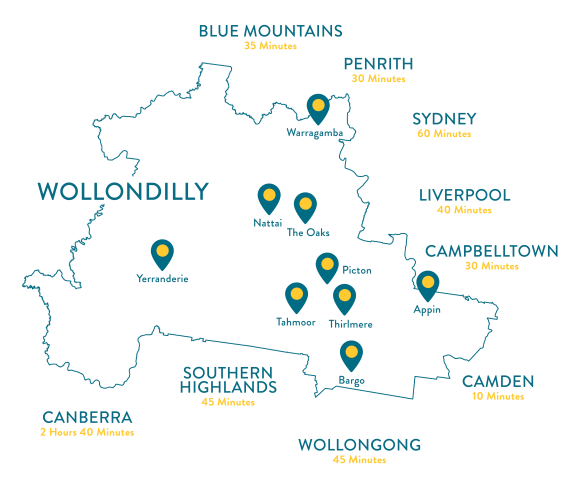 Town & Village Profiles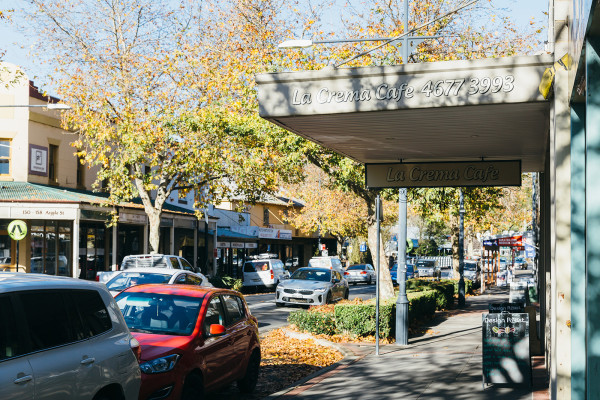 As one of the earliest European settlements, Picton was "discovered" when a number of cattle went missing in the early days of the colony and were found in 1795 by a convict near the Nepean River. The area became known as Cowpastures and then Stonequarry until 1841 where the name Picton was established. Picton is believed to have been chosen to honour a soldier, Sir Thomas Picton.

Picton is a charming town with a number of historic buildings and places of significance. The vibrant Argyle street boasts a large outdoor shopping strip home to a number of local and artisan businesses including gift shops, cafés, restaurants and grocers. Popular tourist attractions include the Picton Botanic Gardens, The Mushroom Tunnel and The Viaduct.

Population: 5,461 (ID Profile 2021)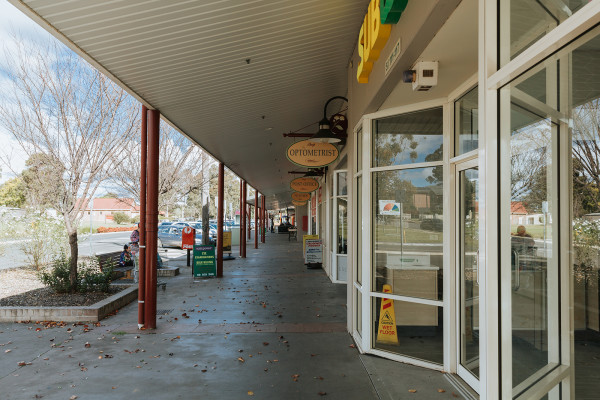 Tahmoor is one of Wollondilly's largest towns and despite its modernity, there are intriguing pockets of history and nature, including hidden gems like the oldest house in the Shire.
Over the years, present day Tahmoor has had many names including Myrtle Creek, Bargo, Bargo West, Cordeaux, Bronzewing Park and finally Tahmoor, a local Aboriginal word for "Bronzewinged Pigeon". Locals love to grab a bite to eat at the Tahmoor Inn, smell the roses at the Tahmoor Garden Centre and spend their pocket money at The Candy Train, a nostalgic shop with specialty treats from all over the globe.
Population: 5,719 (ID Profile 2021)

Drawing back on English roots, this gorgeous little town was named after an idyllic spot in the Lakes District of England. Thirlmere is located 95kms southwest of Sydney, just over an hour drive from the CBD.

Nestled in bushland and with a historic background in rail, Thirlmere is home to Australia's largest rail heritage collection housed at the NSW Rail Museum. Every year thousands travel to celebrate with locals in the traditional start of steam season with the Thirlmere Festival of Steam in March.

Thirlmere is also home to some amazing produce from farm gates such as Cedar Creek Orchard and Berrylicious Strawberries. Locals love catching up for a coffee at Off the Rail and going for a picnic and leisurely stroll at Thirlmere Lakes National Park.

Population: 5,288 (ID Profile 2021)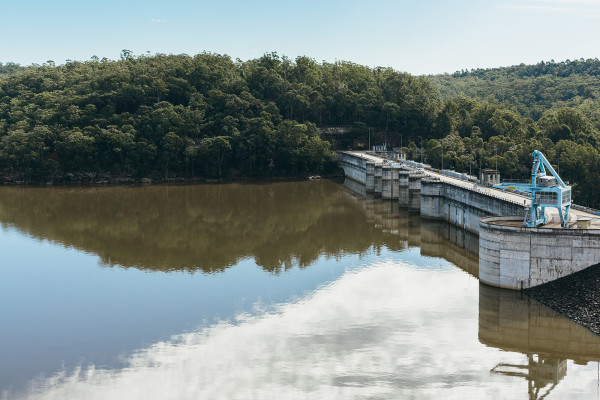 Located at the Eastern Edge of the Blue Mountains and only 1.5 hours from Sydney, Warragamba and Silverdale are quaint villages that make up for their small size with a big history.
Originally man-made for the purpose of water supply, Warragamba Dam is an engineering masterpiece. The dam is a must visit destination with beautiful views over the body of water and a free museum uncovering the history of the builders who laboured to create one of the world's largest domestic dams. Don't forget to pack a picnic and enjoy the free BBQ facilities, or make your way to the village for a pick-me-up at the local cafes!
Warragamba is a quiet retreat. A visit to the village will reveal charming shops, cafes, a bakery, residential houses and narrow streets giving visitors insight into life during the construction of the dam. Surrounding rural outskirts close by is also the small town of Silverdale. Each year the towns rally to hold "Dam Fest", a celebration of food stalls, markets, rides, car shows and entertainment.
Warragamba is also home to an all-inclusive play space, Livvi's Place, located at the Warragamba Civic Park.
Population: 5,921 (ID Profile 2021)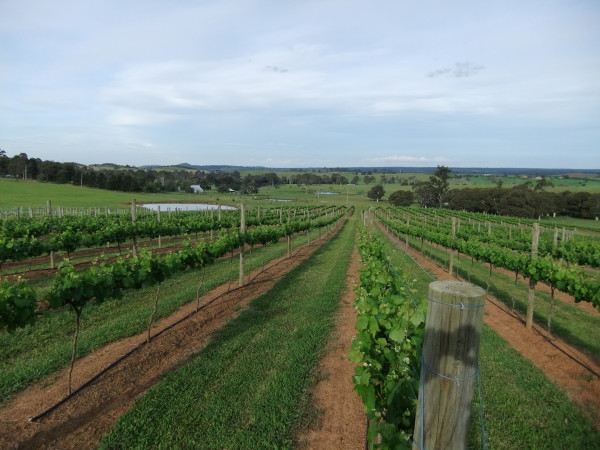 With roots in early film making, farming history and stunning surrounds, Razorback, Cawdor and Camden Park are understated towns in Wollondilly. The top of Razorback overlooks a panoramic view of Picton, Cawdor Valley, Camden and Sydney. These areas were used in scenes and backdrops for some of Australia's earliest black and white films, "Smiley" and "Smiley Gets a Gun" with the famous Chips Rafferty. Razorback was also made famous with the Truckies Blockade in the 1970's. A monument stands in remembrance.
A few popular attractions in the area include; Razorback Ridge Wines, a local family run cellar door open for wine tasting and platters. Ultimate Paintball at Cawdor, for an adventure filled experience with a whole lot of paint and Belgenny Farm for a tour of the oldest collection of colonial farm buildings in Australia.

Population Razorback, Menangle: 5,527 (ID Profile 2021)
Population Cawdor, Mt Hunter, Camden Park: 3,335 (ID Profile 2021)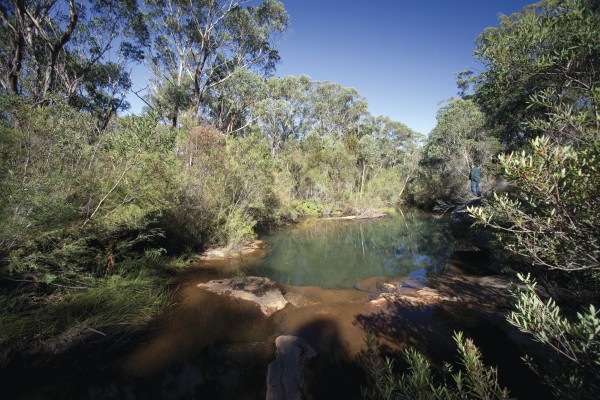 Full of native scenery and wildlife, Bargo carries a rich Indigenous history. The town's name was coined during the 1800s after botanist George Caley's Aboriginal guide Mowatiin, who referred to the area as meaning 'place of cliffs' or 'thick shrubs'. It was in both the Bargo and Yanderra areas that the white settlers first recorded sightings of the Koala, Lyrebird and Wombat. Ex-convict John Wilson noted three animals in his diary describing the lyrebird as a pheasant, hence the name "Pheasants Nest".

Bargo is located only a short drive to the Nepean and Avon Dams, offering beautiful views and picnic areas.
Population Bargo, Pheasants Nest, Yanderra: 6,024 (ID Profile 2021)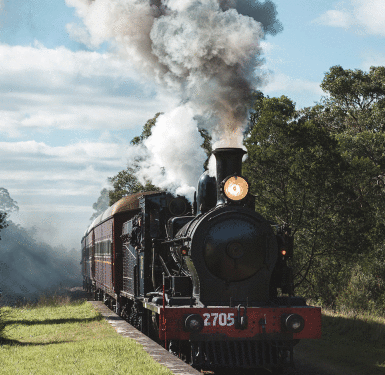 Buxton is a pleasant village tucked away from the hustle and bustle and surrounded by a gorgeous natural setting. Buxton was originally named after the town in Derbyshire, England and is a regular destination for the popular steam train rides run by the NSW Rail Museum located in Thirlmere.
The small village is located only a 10-15 minute drive to Thirlmere Lakes National Park and the Bargo State Conservation Area… get your picnic baskets ready!
Population Buxton, Couridjah: 2,429 (ID Profile 2021)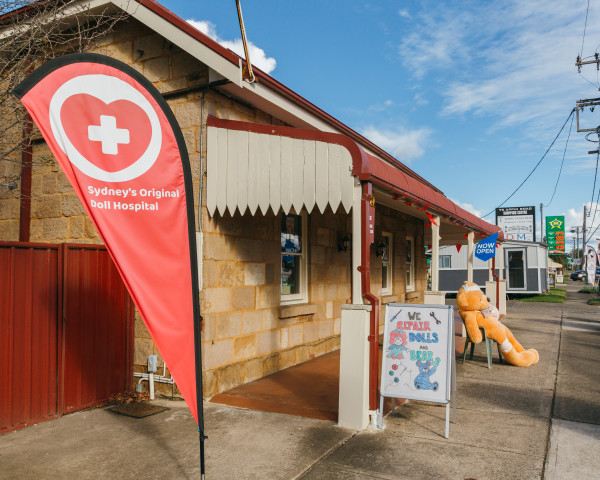 This beautifully rugged town was named after the village of Appin in Scotland, dating back to 1811 and was the fifth village in the colony. In 1824, explorers, Hume and Hovell commenced their expedition to Port Phillip from this district and a monument stands on the road from Campbelltown commemorating the journey.

The small town is home to a collection of local shops and cafés, supermarkets and of course a great pub. It's also home to the famous Sydney's Original Doll Hospital. Cataract Dam is located approximately 10 minutes from the main street in Appin. It's both historically significant and a sight to behold with beautiful sandstone walls and a picturesque tower. It's the perfect spot for a picnic offering free BBQ facilities, plenty of benches and a large playground.

Population 3,174 (ID Profile 2021)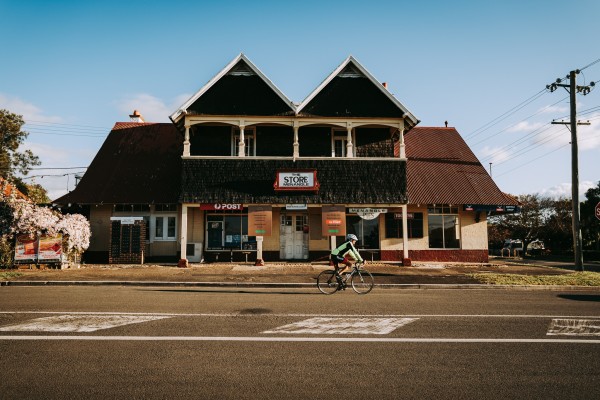 Menangle is a unique settlement modelled on a typical English village nestled close to the stunning Razorback countryside. With roots in Australia's agricultural heritage, Menangle was established as a village to service the operations of Camden Park Estate. The opening of the railway bridge over Nepean River in 1863 allowed overnight milk deliveries to the Sydney Market.

The locals are fond of the main township strip home to the beautiful and historic St Patrick's Church, countryside scenery and The Store Menangle, an iconic building now open as a café.
Population Razorback, Menangle: 5,527 (ID Profile 2021)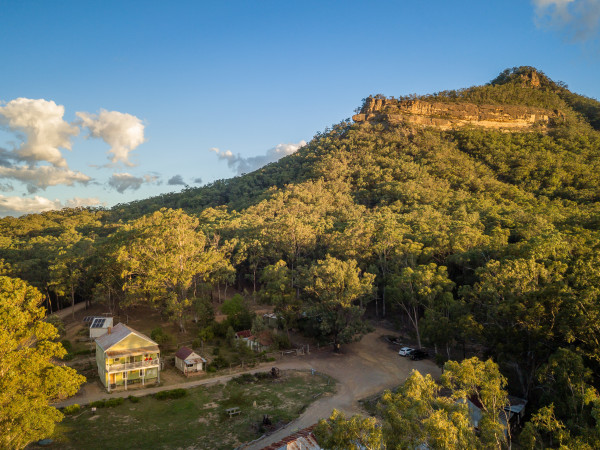 With blissful surrounds, Belimbla Park, The Oaks, Oakdale, Nattai, Burragorang and Yerranderie are gorgeous and peaceful areas in Wollondilly.

The Oaks offers a great little cluster of shops and is the perfect place to stretch out amongst the peaceful backdrop over a cup of your favourite coffee. The Oaks features many charming churches and historical buildings.
Nattai is home to the Nattai National Park, a beautiful retreat and protected area famous for its flora and fauna, and home to a number of Australian native animals. There are a number of hiking tracks to explore and take in the spectacular sights. Close by is the Burragorang Valley which makes up a large portion of the World Heritage Listed Blue Mountains National Park. The Burragorang Lookout offers stunning views over Nattai National Park, the Blue Mountains and Kanangra-Boyd National Park.

Yerranderie, lost and forgotten, in the Lower Blue Mountains is surrounded by wilderness. It is a nature lover's and bushwalker's mecca. The Yerranderie Silver Mine Village, also known as Yerranderie Private Town, is one of the most authentically preserved ghost towns in NSW.

Population Belimbla, The Oaks, Glenmore (ID Profile 2021): 3,505
Population Oakdale, Nattai, Yerranderie (ID Profile 2021) 2,113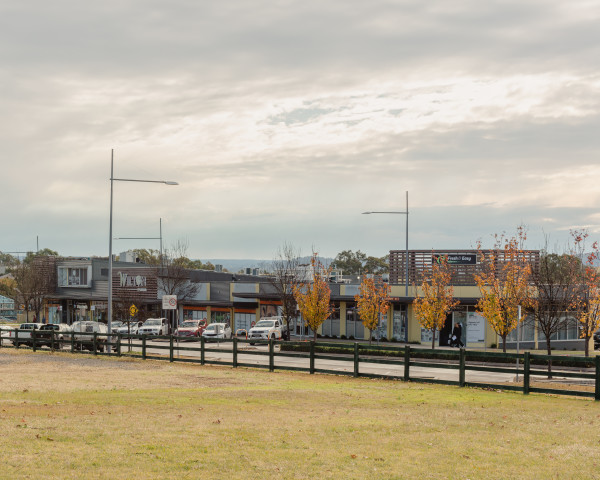 Dating back into the 1800s, town lots were first sold at Wilton in 1844 and the Church of England received two acres for a church, school and parsonage in 1866. With the introduction of coal mining in the district, miner's homes were built in the village. More recently growth in the area has boomed with major development construction and new businesses as well as young families making a tree change to call Wilton home.

The village of Douglas Park is a fine example of what living in Wollondilly is all about. So close to the city yet far enough to retain a rural environment. The town is named after Dr H.G. Douglass, an eminent man in his time, serving as a clerk of the Legislative council and later as an elected member. Douglas Park emanates a true country village with its green pastures, fresh air and charm.

Population Douglas Park, Wilton: 5,306 (ID Profile 2021)